By Javier Molinares
For Al Día Today
MELBOURNE BEACH, Florida — Blanca Rubio's journey from the vibrant streets of Guayaquil, Ecuador, to the heart of Brevard's cultural tapestry, has evolved into a captivating narrative of empowerment, cultural fusion, and community enrichment. As she weaves her life story, it becomes abundantly clear that her commitment to art and community transcends divisions, empowering individuals to embrace their passions, regardless of their origin.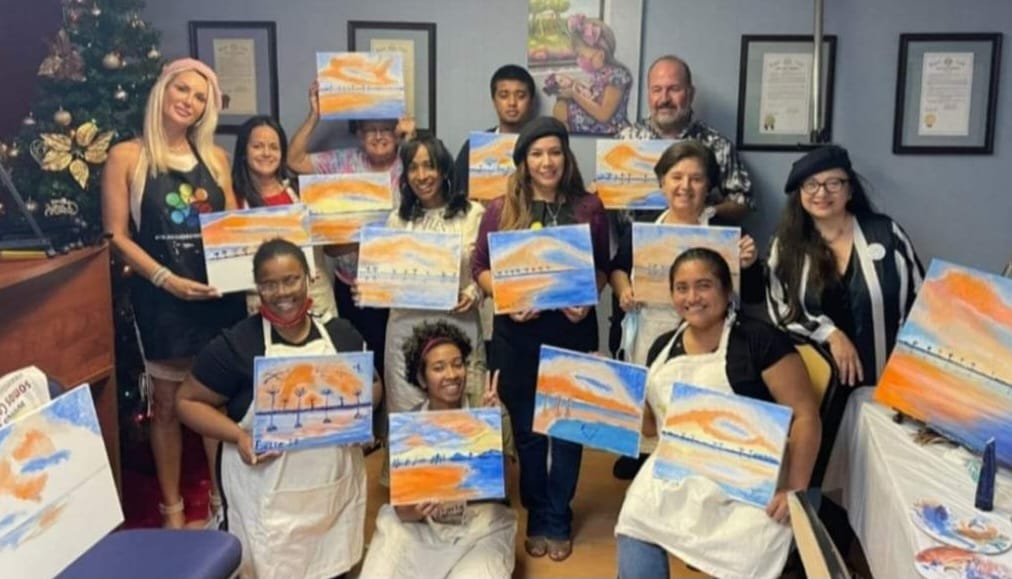 Blanca Rubio, who was raised in Guayaquil, Ecuador, proudly advocates for her roots and heritage as the daughter of Gioconda and Fernando. Her upbringing was grounded in a family that valued education and perseverance, propelling her to excel academically and professionally. This foundation led to her earning an associate degree in information systems and a bachelor's degree in the same field from the University of Guayaquil. She also expanded her knowledge with an associate degree in general studies from Keiser University, graduating with excellent grades.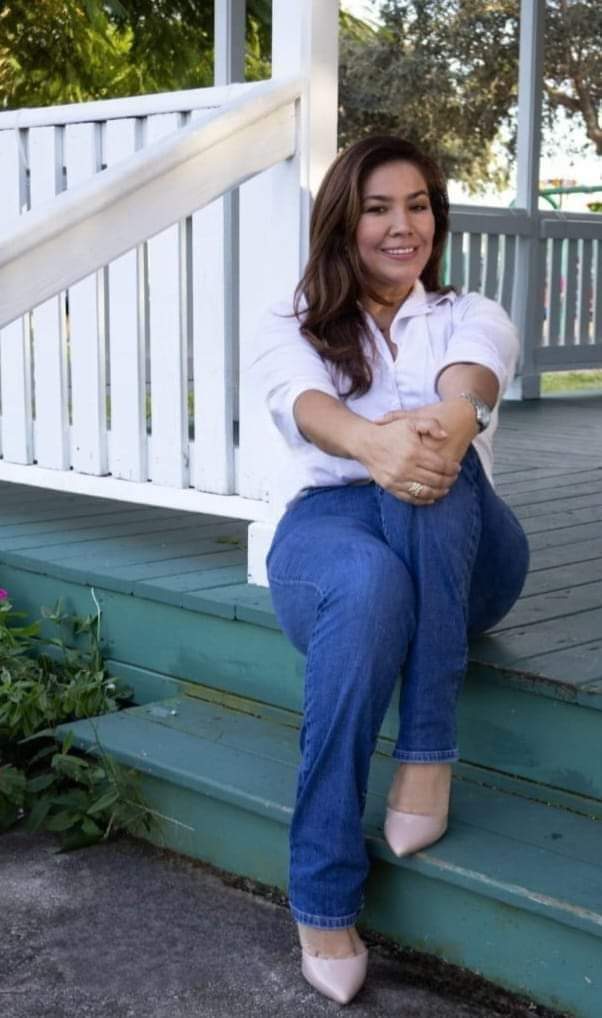 Blanca's professional journey took her on an intriguing path across industries and continents. Her 13 years at the multinational company DOLE showcased her dedication to growth. Starting as a receptionist, she quickly ascended the corporate ladder to become the secretary to the Human Resources director. With the emergence of the Quality department, she embarked on a transformative phase, obtaining ISO auditor and instructor certifications from Quality Solutions Group INC (QSG) and Société Générale de Surveillance (SGS). Through these certifications, she elevated her skills and contributed to raising standards of quality and excellence.
However, Blanca's journey extended well beyond the confines of corporate corridors. Her venture into the governmental sector, where she served for six years, followed by her role in the National Assembly, showcased her unwavering dedication to public service. In December 2019, she embarked on a new chapter by becoming a resident of the United States. Despite the challenges posed by the COVID-19 pandemic, she transformed adversity into opportunity, dedicating a year to mastering English online and obtaining an English as a Second Language (ESL) certificate from Brevard Public Schools' Adult Education program.
Blanca's indomitable spirit and relentless pursuit of personal growth led her to the doorstep of the Brevard Hispanic Center. Battling COVID-19 herself, she sought medical assistance at the Center, ultimately leading to a transformative conversation with its President, Javier Molinares. This encounter marked the inception of a collaboration that would profoundly shape Blanca's mission.
Transitioning from being a support recipient to an unwavering advocate, Blanca's tenure as the Director of the Brevard Hispanic Center has been nothing short of transformative. Over two years in this role, she witnessed the increasing number of Latinos in Brevard, particularly in Palm Bay. With her finger on the pulse of the community, she identified their unique needs and actively engaged in volunteer work to address them.
As the director of the "Painting Smiles for Brevard" program, Blanca's passion for art found renewed purpose. Her journey as an art enthusiast commenced with the enchanting gaze of Leonardo da Vinci's "Mona Lisa," which graced her grandmother's house. This spark ignited a lifelong fascination with art, propelling her to explore renowned museums worldwide.
"I began by visiting museums in my country where we have great artists who have left a legacy, such as Oswaldo Guayazamin, who captured the suffering of the indigenous people in his works, and Eduardo Kingman, known as the painter of hands," Rubio mentioned.
But her passion for art took her to other parts of the World.
"As an adult, I had the opportunity to visit famous museums in Spain like the Museo del Prado in Madrid and the Museo del Greco in Toledo, the Louvre Museum in Paris where I saw Leonardo da Vinci's Mona Lisa, which is actually smaller than the one hanging in my grandparents' house. The Leonardo Da Vinci National Science and Technology Museum in Milan. The National Gallery of Art in Washington DC, among others," Rubio remembers with enthusiasm.
Her friendship with Arta Stevens, also an art enthusiast, catalyzed an innovative initiative at the Brevard Hispanic Center. Collaborating with art teacher Maria "Manena" Elvira, the "Painting Smiles for Brevard" program was born. Through bilingual workshops, this effort aimed to bridge cultural divides and embrace the universal language of art. The program's distinctive focus ensures that participants can embark on a creative journey, irrespective of their artistic experience.
Blanca's visionary leadership has led to the program's expansion, now encompassing art and crafts workshops guided by Zandra Ramirez Sobrevilla. As the program continues to grow, the Brevard Hispanic Center remains a sanctuary for artists, creators, and individuals eager to learn, share, and connect.
Blanca Rubio's story transcends her personal journey; it underscores the transformative power of art, the significance of embracing cultural diversity, and the unwavering spirit of community commitment. As she continues to inspire, Blanca's legacy stands as a testament to individuals' ability to uplift their communities through creativity, empathy, and unity.
For more information or to participate in the "Painting Smiles for Brevard" program, contact the Brevard Hispanic Center at 321-327-8938 or visit www.pbhispaniccenter.com. The Brevard Hispanic Center is located at 4670 Babcock Street #5, Palm Bay, FL 32905.