Javier Molinares
AL DÍA TODAY
MELBOURNE, Fla. (AP) — A culinary journey unfolds as a seasoned entrepreneur and passionate chef Ismael Vega joins forces with renowned chef Tyrone Crescioni to bring the authentic flavors of Puerto Rico to Melbourne, Florida. Their latest venture, Boriken Puerto Rican Kitchen, has opened its doors at Melbourne Square Mall, offering the local community a delectable taste of Puerto Rican cuisine.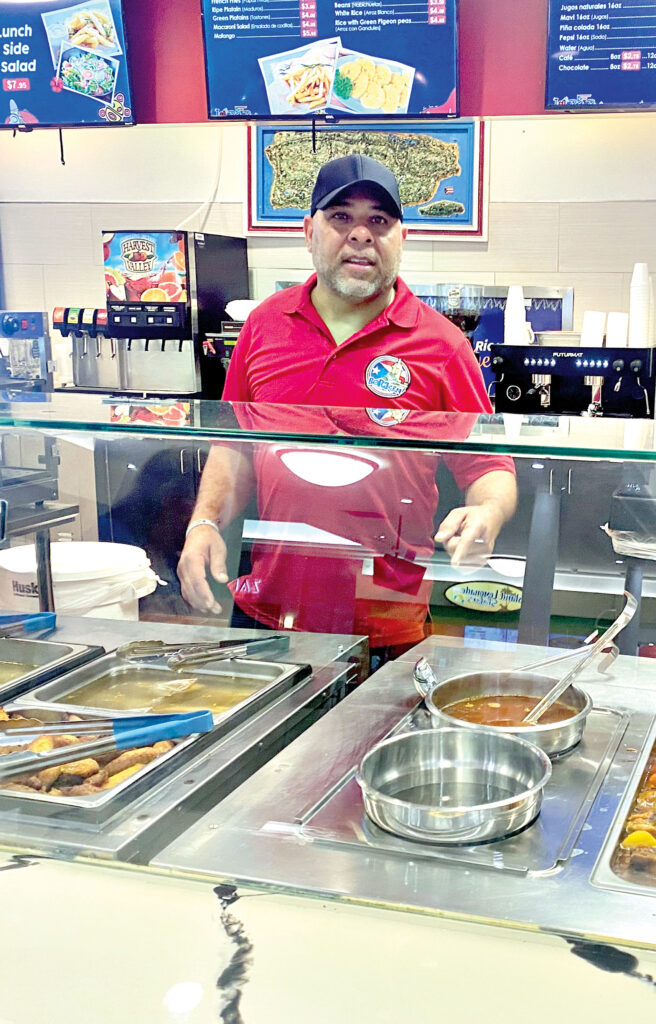 Born and raised in the picturesque town of Naguabo, Puerto Rico, Vega's love for cooking ignited at a young age. After completing his studies in Business Administration at the University of Turabo, he wasted no time in pursuing his entrepreneurial dreams. 
In 1992, Vega launched his first venture, La Favorita Bakery, and Pastry, in Yabucoa, captivating the taste buds of locals with its mouthwatering treats. However, unforeseen circumstances a decade later led Vega to explore other opportunities, briefly venturing into the automotive industry before rediscovering his true passion for the culinary arts.
In 2010-2011, Vega returned to the world of gastronomy, establishing Ebenezer Pizza, a bakery and pizzeria in Naguabo. Unfortunately, the devastating impact of Hurricane Maria forced Vega to make a fresh start. Drawn to the growing Latino community in Central Florida, he set his sights on introducing the vibrant flavors of Puerto Rican cuisine to a new audience in Lakeland.
The culinary empire of Ismael Vega expanded its reach in 2019 with the opening of Boriken Deli at Lakeland Square Mall. The resounding success of this authentic Puerto Rican eatery fueled Vega's ambition to share his cultural heritage even further. Inspired by his passion for cooking and desire to provide an unparalleled dining experience, Vega teamed up with esteemed chef Tyrone Crescioni to create Boriken Puerto Rican Kitchen.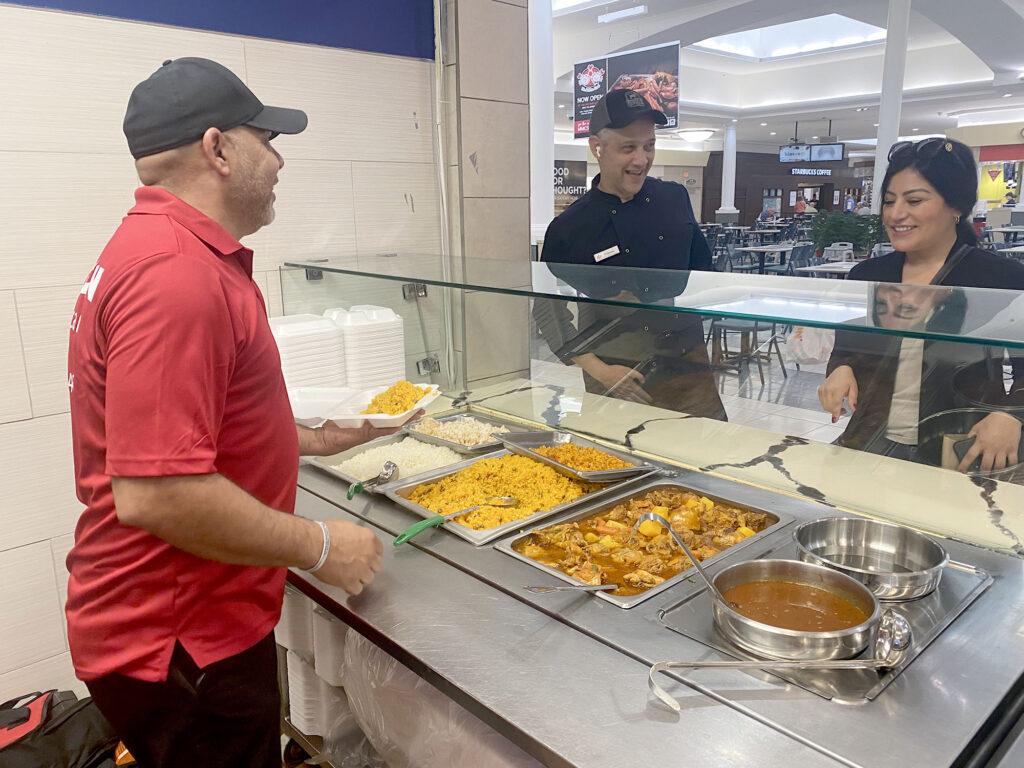 Chef Tyrone Crescioni, a strategic partner and close friend of Vega, brings his expertise and culinary finesse to Boriken Puerto Rican Kitchen. With a shared vision of celebrating Puerto Rican cuisine, the duo aims to elevate the dining experience in Melbourne and introduce the vibrant flavors and traditional delicacies of Puerto Rico to a broader audience.
"I promised to shake hands with him. We've supported each other throughout this time, promising to lend a hand when needed. We see each other's businesses on days when we can't be present, offering assistance and managing each other's businesses. Our friendship allows us to share and care for our establishments together," said Crescioni.
Francis Labreja, also known as Chef Francesco, is another crucial member of the Boriken Puerto Rican Kitchen team. He has a long-standing friendship with Ismael Vega, dating back to their shared work on projects for the Lord (God) many years ago, including evangelism efforts in the Dominican Republic and the United States. Francis has supported Vega's previous ventures, including the Boriken Deli in Lakeland. He now brings his expertise to the Melbourne location, working alongside Vega and Crescioni to ensure the success of Boriken Puerto Rican Kitchen. With his background in culinary arts and dedication to promoting the authentic flavors of Puerto Rican cuisine, Francis Labreja is a valued member of the Boriken team.
Crescioni believes that their collaboration, together with Francis, will have a significant impact and pave the way for opening more businesses, fueling their growth. Their goal is to expand the franchise and offer it in different malls and locations, spreading the vibrant flavors of Boriken Puerto Rican Kitchen.
The strategic choice of Melbourne Square Mall as the location for Boriken Puerto Rican Kitchen was intentional. Vega, Crescioni, and Francis envisioned establishing a chain of Boriken Puerto Rican Kitchen franchises across Florida, with the bustling mall setting providing a platform to attract a diverse range of customers and ensure convenient access to the authentic flavors of Puerto Rico.
Guests at Boriken Puerto Rican Kitchen can expect a menu that captures the essence of Puerto Rican cuisine. Traditional favorites such as arroz con gandules (rice with pigeon peas), succulent pork leg, and various fresh salads, including potato and codito, take center stage. To satisfy sweet cravings, the restaurant offers an irresistible selection of homemade cakes that pay homage to the rich culinary heritage of Puerto Rico.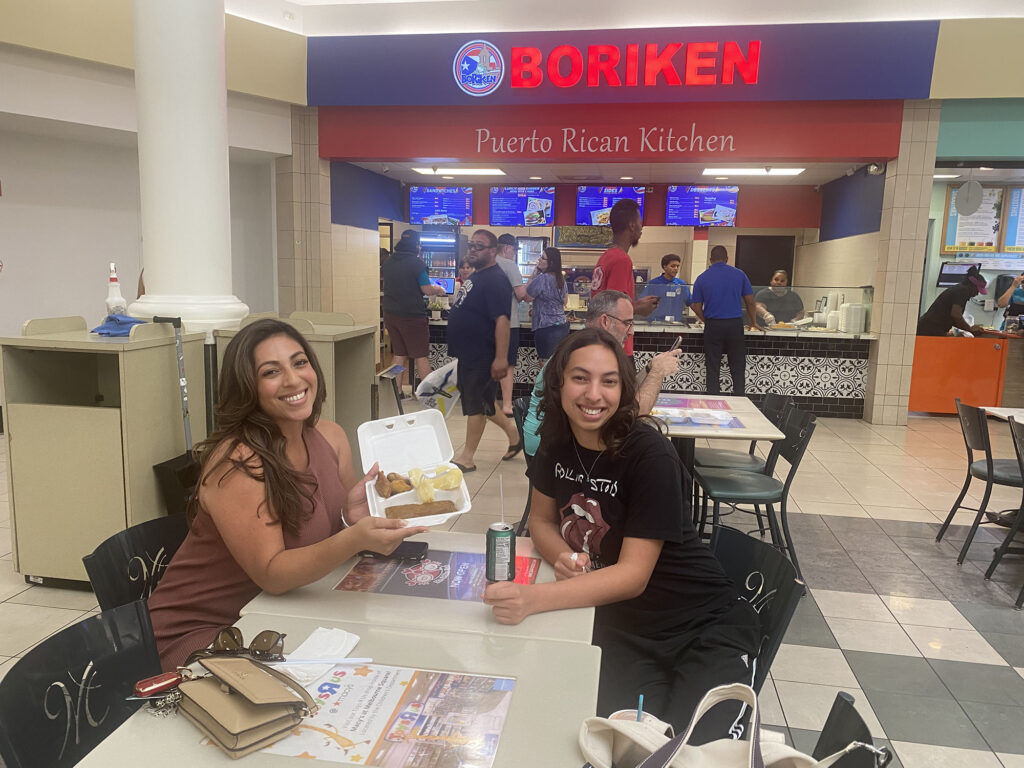 On the first day of Boriken Puerto Rican Kitchen's opening, June 16, Vega expressed his excitement and happiness.
"Wow, I'm truly surprised by our reception on the first day, especially considering our limited promotional efforts," Vega exclaimed.
The warm and inviting atmosphere of Boriken Puerto Rican Kitchen, combined with the vibrant flavors of Puerto Rican cuisine, invites guests to savor the rich cultural heritage that the restaurant showcases. Whether it's Latin Americans yearning for a taste of home, Americans seeking new culinary experiences, or anyone with an appreciation for authentic Puerto Rican cuisine, Boriken Puerto Rican Kitchen promises a memorable dining experience.
Irelis Benitez, originally from Puerto Rico and manager of housekeeping at Melbourne Square Mall, is also very excited about the opening of Boriken and the benefit to the Hispanic community.
"It's good because the Latino population has increased significantly in the Brevard area, and it's good to have this business for us Latinos. You know, we have more opportunities, more open opportunities, and as we have more Hispanics, we need more Latin food. So, I'm very happy. This is good, a great benefit for the Latino community," said Benitez.
Apart from the culinary creations, Boriken Puerto Rican Kitchen boasts the expertise of Omayra Rosario, who handles the restaurant's administration, accounting, and permits. Rosario's valuable contribution ensures the smooth operation of the establishment, allowing Vega, Crescioni, and Francis to focus on delivering an exceptional dining experience.
"I have been working with Omayra for five years, so she is our support whenever we open a business. As for the numbers in terms of permits, all of that is worked on by her in her division," said Vega about his partnership with Rosario.
Rosario, the strategic partner of Vega, takes care of accounting and permits expressly for Boriken Puerto Rican Kitchen in Melbourne.
Kheyla Soriano is among the excited customers thrilled about Melbourne's new Puerto Rican restaurant.
"I think that we need it. We were talking about it. We hope they stay open. The food looks delicious. So, we're super excited," said Soriano, who enjoyed a pastel with yucca and sweet plantains.
For those searching for an unforgettable dining experience, Boriken Puerto Rican Kitchen awaits at Melbourne Square Mall. Guests can contact the restaurant for reservations or inquiries via phone at 321-220-0545 or email at [email protected]. The dedicated staff is eager to assist with any questions or booking requests.
Located at 1700 W New Haven Suite 369 within Melbourne Square Mall, Boriken Puerto Rican Kitchen invites food enthusiasts to embark on a culinary journey filled with authentic Puerto Rican flavors. Indulge in the vibrant tastes, warm hospitality, and rich culinary heritage of Boriken Puerto Rican Kitchen.
Looking ahead, Vega, Crescioni, and Francis aspire to expand their franchise across various malls in Florida, spreading the flavors of Boriken Puerto Rican Kitchen and sharing the essence of Puerto Rico with eager palates. Their goal is to establish Boriken Puerto Rican Kitchen as a go-to destination for those seeking the vibrant and authentic taste of Puerto Rican culinary delights.