Javier Molinares
AL DÍA TODAY
MELBOURNE – Dr. Ricardo Rois, an experienced physician with over 20 years of practice, recently opened the doors of Rois Medical Group Health and Wellness in Suntree, Florida. The clinic offers various healthcare services.
These services include routine check-ups, chronic disease management, weight control and fat loss, immunizations, minor procedures, and telemedicine visits. Dr. Rois' journey, from his experiences in Colombia to his career in Washington State and Brevard County, has made him an exceptional physician.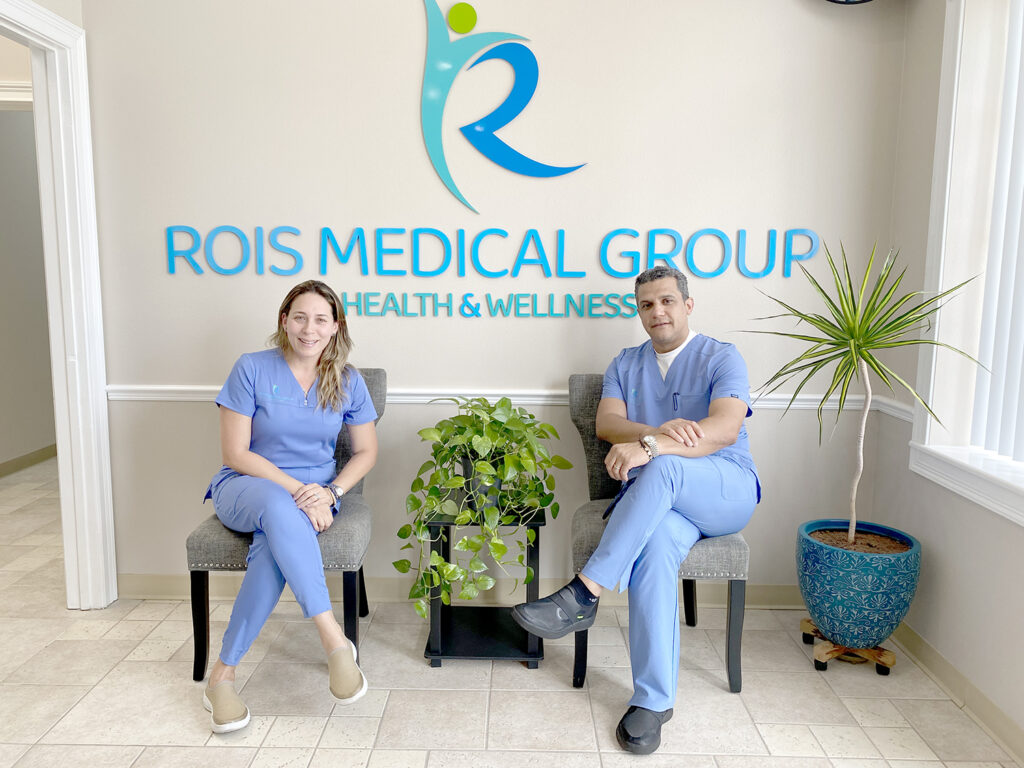 Fluent in both English and Spanish, Dr. Rois prioritizes effective communication with diverse patients. His comprehensive approach and commitment to serving underserved communities make him an asset to the healthcare industry.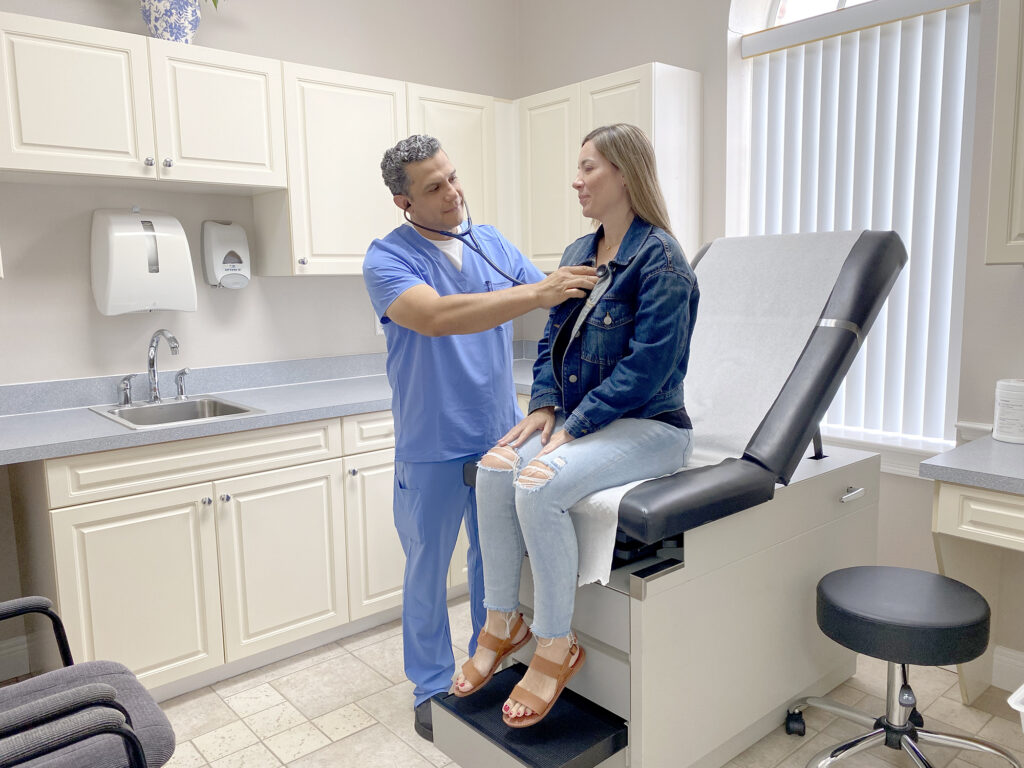 Dr. Rois' medical trajectory began in Colombia, where he was born in Barranquilla but spent his childhood in San Juan del César. At age five, he moved to Valledupar, living with his parents and four siblings. He also had a half-brother, Juan Humberto Rois Zuñiga (Juancho Rois), a beloved accordionist in Colombia, who tragically died in an accident in 1994. Dr. Rois studied at Colegio Bilingüe de Valledupar, where he gained a solid foundation in English.
"I learned English there, but unfortunately, we didn't practice it much. However, I learned grammar and how to communicate in emergencies," Rois recalled. "Sometimes we practiced it during intercollegiate events with all the bilingual schools on the [Colombian] north coast."
After completing his secondary education, Dr. Rois had the opportunity to volunteer at the Red Cross in Valledupar, providing support during conflicts between guerrilla groups, paramilitaries, and the government. During this time, he developed a strong sense of empathy and a desire to help others, ultimately leading him to pursue a medical career.
Motivated by his passion for medicine, Dr. Rois was accepted at Universidad de El Bosque in Bogotá. However, before starting his medical studies, he fulfilled his one-year military service in the glorious national army of Colombia. While it was a challenging experience, it provided valuable life lessons, including resilience and the importance of empathy and understanding.
After completing his military service, Dr. Rois resumed his medical career. He began medical education in 1993 at Universidad de El Bosque, a prestigious private institution in Bogotá. Despite being accepted at the renowned Universidad Nacional, he followed his father's advice and chose El Bosque.
Motivated by his passion for medicine, Dr. Rois pursued his medical career in Bogotá, focusing on general medicine during his six years of study. Unlike the medical education system in the United States, which follows an undergraduate degree and medical school with specialization, in Colombia, doctors are eligible to practice medicine after completing their sixth year of training. During his seventh year, Dr. Rois obtained a medical license, allowing him to gain valuable experience in underserved clinics and hospitals. This experience allowed him to refine his skills and delve into various medical disciplines.
Dr. Rois' time in Bogotá presented its challenges as he adapted to the bustling city life, relying on walking and using buses to navigate the urban environment. Despite the difficulties, Dr. Rois found solace in his chosen path and graduated as a medical surgeon, the hallmark of a general physician.
After completing his medical degree at Universidad de El Bosque in 1999, Dr. Rois decided to fulfill his mandatory social service or rural program in Sucre. His sister facilitated a placement for him in the small town of Morroa, where he actively began his rural service. During this period, Dr. Rois faced challenging situations while attending deliveries, performing minor surgeries, and even assuming the roles of a dentist and an anesthesiologist when necessary. He actively demonstrated his versatility and adaptability by providing comprehensive medical care in underserved areas, putting his skills to the test.
"After completing my rural service, I was offered a position at Universidad del Rosario and Fundación Cardio Infantil to pursue my postgraduate studies in internal medicine and cardiology, but before starting, my family and I traveled to the United States to visit a sister I have here," recounts Dr. Rois.
After graduating with a medical degree in 1999 from Universidad de El Bosque, Dr. Rois boldly decided to travel to the United States in 2000 to visit his sister in Seattle. Originally planning to return to Colombia, he became captivated by the opportunities that awaited him in the United States. Driven by his unwavering passion for medicine, he immersed himself in learning English by enrolling in language courses and community college programs. Through perseverance and dedication, he honed his language skills and embarked on a new stage in his medical career.
Dr. Rois' pursuit of excellence led him to the University of Washington, where he joined a postgraduate program in adult hospital medicine. His dedication and exceptional performance caught the attention of colleagues and mentors, opening doors to various opportunities, including teaching positions and clinical roles. During this time, he received an invitation from his friend, Dr. José García, to consider practicing medicine in Brevard County. Driven by his passion for serving underserved communities, Dr. Rois accepted the offer and joined Health First.
Upon arriving in Brevard County in September 2011, Dr. Rois acquired his Florida medical license, enabling him to practice medicine in the state, coinciding with the opening of Health First Hospital in Viera. Initially, he served as a traditional physician, caring for patients at the outpatient clinic in Viera Hospital. Subsequently, he transitioned to Cape Canaveral Hospital, where he provided outpatient consultations and later fulfilled the role of a hospital physician. Eventually, he found his place at Holmes Medical Center in Melbourne, establishing himself as a dedicated hospital physician for the past eight years. Currently, Dr. Rois works part-time at the hospital due to the opportunity that arose for him to establish his own clinic, Rois Medical Group Health and Wellness.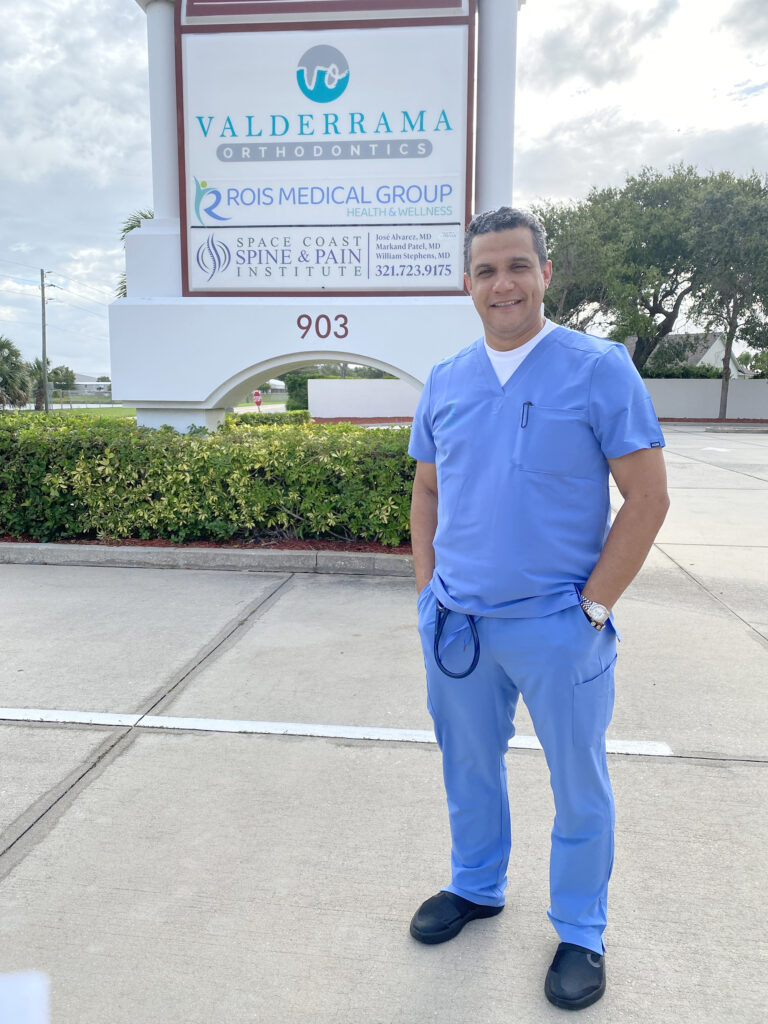 With the establishment of Rois Medical Group in Suntree, Dr. Rois is eager to offer the community comprehensive care and preventive medicine services. His patient-centered approach, emphasizing health maintenance, education, and overall well-being, distinguishes him as a healthcare provider. Additionally, he eagerly anticipates spending more quality time with his wife, Adriana, the clinic's chief administrator, and their daughter and son. [Photo: AL DÍA TODAY]
Dr. Rois' remarkable journey, from his early experiences in Colombia to his relentless pursuit of excellence in the United States, exemplifies his unwavering dedication to medicine and serving underserved communities. Throughout his career, he has consistently demonstrated compassion, resilience, and unwavering commitment, establishing himself as an exceptional physician. Within his practice, Dr. Rois welcomes individuals aged 17 and older, offering a wide range of services to address diverse healthcare needs.
Furthermore, in addition to his private practice, Dr. Rois selflessly volunteers as a physician at the Delacruz Volunteer Clinic within the Brevard Hispanic Center, providing free healthcare to uninsured patients. This noble act reflects his deep-rooted commitment to community service and his unwavering support for the most vulnerable.
By launching his new practice, Dr. Rois is fully prepared to positively impact the health and well-being of the Suntree community through his comprehensive and holistic approach to healthcare. Patients can contact Rois Medical Group Health and Wellness by visiting the clinic at 903 Jordan Blass Dr., Suite 103, Melbourne, FL 32940, or by calling 321-421-7122 to schedule appointments and obtain further information.