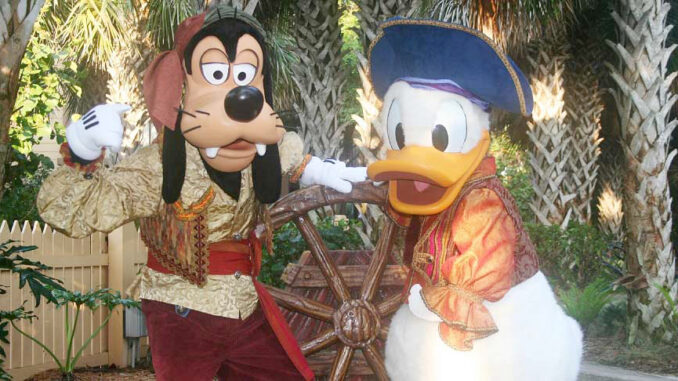 Por Georgina Cruz
For AL DIA TODAY
In these times of coronavirus many families in Florida are planning for a summer or fall getaway in the state, which is opening in phases. Vero Beach may be an option to consider.
Vero Beach, a laid-back community of some 17,000 residents, built on oranges and citrus in Indian River County on Florida's Treasure Coast, is best known for its pristine beaches — where visitors sometimes seek doubloons from the Spanish fleet that sank in these waters in 1715, and where often your footprints are the only ones on the sand. Many rich and famous have "discovered" it: from Prince Charles of Great Britain, who came to play polo, to television and film stars like Julie Andrews, who came to sign one of her books, to world-class singers like Gloria Estefan, who, with her husband Emilio, has a hotel and a home in the area. And some world-famous and colorful characters, like Donald Duck and Goofy can often be seen here.
Visitors roam the beaches with metal detectors in hand and many find coins and other metal objects and on occasion, even treasure. A couple from Georgia a few years ago found a doubloon, "just when they needed a new RV," they said.
The proximity of the Gulf Stream ensures good fishing. Giant loggerheads and green turtles come to the shore to lay their eggs, and their babies are hatched each year during "turtle season" from May through October. Guided walks to see a mommy turtle laying her eggs are a popular pastime. Dolphins are often spotted frolicking in the waters of the Indian River Lagoon (the Indian River is part of the Intracoastal Waterway). Many visitors also enjoy spending a day at the beach, enjoying the golden sand, the surf and the sunshine in the company of pelicans, seagulls and sandpipers, and letting their stress dissolve in the blue waters.
But though its natural treasures are its top drawing cards, Vero Beach offers the best of both worlds for visitors with a wealth of cultural venues too. Here are some –always check if they have reopened after their coronavirus closures before visiting them:
Among the most popular venues are the Riverside Theatre in beautiful, oak-shaded Riverside Park (3259 Riverside Park Drive, www.riversidetheatre.com) that recently underwent an $18 million-dollar renovation and expansion (adding a second stage, among other features). Adjacent to it is the Riverside Children's Theatre that presents plays and special events for the younger set during the year. Steps away, also in Riverside Park, the Vero Beach Museum of Art (3001 Riverside Park Drive; www.vbmuseum.org) offers an extensive permanent collection, a Florida artists' room, rotating exhibits and a new $500,000 sculpture garden inaugurated a few years ago, hosting exhibits from around the world. Other cultural attractions include the McKee Botanical Gardens, an 18-acre subtropical jungle hammock, offers a variety of events throughout the year. Visit www.mckeegarden.org.
Places to stay: Costa d'Este is Gloria Estefan's boutique hotel with a lovely beach and pool, spa, fine dining and banquet facilities (www.costadeste.com). Another option not yet re-opened at the time of writing this article is Disney's Vero Beach Resort, a 112-room inn with 60 villas overlooking the Atlantic Ocean, a pool with slide, spa, three restaurants and supervised children's activities. Visit www.disneybeachresorts.com.
Dining: Costa d'Este's Wave Kitchen & Bar is a great place for lechón asado and black beans and other Cuban specialties with views of the hotel's pool. The Ocean Grill serves up fresh seafood and roast duck, among other dishes with sea views.
Information: Contact the Indian River Chamber of Commerce at www.indianriverchamber.com or visit www.verobeach.com.