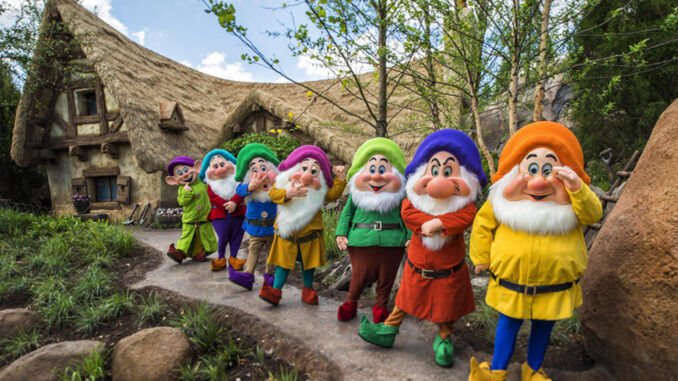 Por Georgina Cruz
For AL DIA TODAY
This spring, when the great theme parks closed their doors in Orlando, it was as if a talented magician had left the stage that is Florida, but now, with the reopening of Universal Orlando on June 1, SeaWorld Orlando on June 11, Disney World's Magic Kingdom and Animal Kingdom on July 11 and Disney's Hollywood Studios and Epcot on July 15, magic again overflows in Florida. Cinderella Castle will again be resplendent and evocative of fantasy; people will be embarking on adventures in Pandora in Disney's Animal Kingdom park; in Epcot, visitors will once more be able to go around the world in the park's international pavilions; and in Disney's Hollywood Studios, park-goers will feel transported to another universe in the attractions of "Star Wars."
New measures, including visitors' temperatures checks, the wearing of face masks, social distancing and reserving the date of the visit have been established in the parks. Temporarily there will not be fireworks displays, character meet-and-greets and parades to avoid gatherings, but there will be plenty of magic to enjoy. I can't wait to see the dolphins and whales and other marine life at SeaWorld Orlando and the Harry Potter attractions at Universal, and I am already planning my next visit to Walt Disney World for my summer vacation and the best strategies to make the most of it.
My agenda when Disney World reopens will be similar to what I do during my frequent visits to the parks: I dedicate time first to new attractions (each time I go there are novelties) and I then re-visit the classic attractions that are my all-time favorites.
· In Disney's Hollywood Studios: After finding myself in "another world" in the new section of Star Wars that I briefly visited in December and delighting in another glass of "blue milk," among the other new attractions I have not seen and don't want to miss is "Mickey & Minnie's Runaway Railway" opened on March 4. It is a family-friendly attraction with the latest in technology and an original song "Nothing Can Stop Us Now". "We are inviting our guests to enter into a Mickey and Minnie cartoon," said Charita Carter, a Disney Imagineer. "There are never ending possibilities…anything can happen!" During the ride adventures include a stampede in the Old West, an escape from an erupting volcano and much more! Among my all-time favorite attractions that I am not going to miss on this visit are the live action shows of Beauty & the Beast and Indiana Jones.
· In Epcot: This park is undergoing a transformation with lots of novelties including the debut in January of three films in various attractions. These are "Awesome Planet" in "The Land" Pavilion with special effects in the theater including wind, odors and wáter along with the history of life in our planet and why it is of vital importance to protect it. Another new movie 360 is in the Canada Pavilion with new scenes and music. And another new movie, "Beauty and the Beast Sing-Along" narrated by Angela Lansbury who voiced Mrs. Potts in the animated classic, "Beauty and the Beast" will debut in the French Pavilion. This new movie will rotate with the popular film, "Impressions de France" and there will be a new exhibit in the French Pavilion's Palais du Cinema that includes objects from the Disney collections such as Belle's dress in the live-action  film,"Beauty and the Beast." Among my all-time favorites in Epcot I will embark on a mini "trip around the world" in one day in the park's international pavilions and the ride in the iconic Spaceship Earth.
· In the Magic Kingdom: In this park, arguably the world's most beloved, where during the coronavirus pandemic its Cinderella Castle was illuminated in blue lights to honor first responders, doctors, nursers and other hospital personnel, I will spend time admiring the iconic Castle that has become an icon of fantasy world-wide. Among my all-time favorites here are the rollercoasters including the "Seven Dwarfs Mine Train," whimsical and with a very smooth ride, and the 3D film with in-theater special effects, "Mickey's Philharmagic."
· In Disney's Animal Kingdom: I will head to Pandora – the world of Avatar, to enjoy its attractions, particularly its amazing ride "Flight of Passage."  Among my all-time favorite attractions that I will be re-visiting are the exotic adventures of the Kilimanjaro Safaris.
· In Disney Springs: Disney Parks and Cirque du Soleil launched "Drawn to Life," a family-friendly show inspired in the legacy of Disney animation in March but temporarily closed it due to the pandemic. It has a cast of  65 international artists and reopens on July 1.
· In the Disney resorts: News on this front includes Disney's Riviera, inaugurated in December and inspired in the French and Italian Rivieras and with a novel transportation system: the funicular-style góndolas of the Skyliner that take to Epcot and Disney's Hollywood Studios.  My all-time resort favorites include Disney's Contemporary Resort, where I stayed during my first visit to Disney World in 1972 and from where one can walk to the Magic Kingdom (complimentary monorails and buses take to all the parks) and the Walt Disney World Swan & Dolphin, from where guests can either walk to Epcot and Disney's Hollywood Studios or take complimentary boats (complimentary buses take to the other parks).
· Information: www.disneyworld.com.