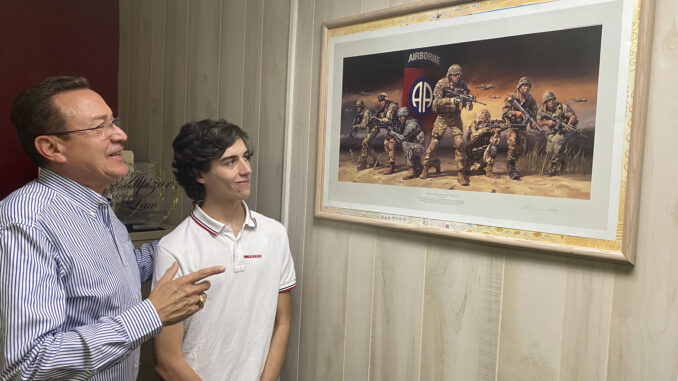 By Lt. Col. Ralph Gracia USAF Ret.
Guest Columnist
In this two-part series edition, I will share the importance of unlocking your potential. During my military career and while attending a graduate class at Montana State University, I had the good fortune of meeting the founder of the "Edge Learning Institute," Mr. Bob Moawad. His institute is vitally concerned with the growth and development of young people. Mr. Moawad was my professor and a successful educator and businessperson who encapsulated the meaning of leadership. His teaching helps people discover that they have what it takes to succeed. He helps them with goal setting, and with developing their plans of action to overcome self-imposed limitations. Bob taught people to live every day on an "I want to" basis; always embracing self-motivation.
During the Summer of 1986, Mr. Moawad introduced youths to visualization and its powerful, positive effects. I am still impressed four decades later with his message. This a message I continue to share today with my high school and college students. For example, I help students recognize their unique abilities and then match their abilities to a career. I then watch them succeed in that career. As a result, finding a career that is compatible with your students' potential is vital to self-fulfillment and success. Equally as important, I show them how to think so they can be successful and recognize their unique abilities to be successful in their everyday lives. Of much importance, I teach the significance of imagination and how to use visualization.
Through Mr. Moawad's teachings, I help students discover that they form habits, and those habits form them. One way to keep yourself motivated and willing to work on your problems is to remind yourself of your goals. This helps you stay focused and ultimately accomplish your goals. Focusing on your goals will allow you to see the bigger picture and remind you of your future…the way you envision it! If you create goals that are meaningful to you and keep yourself motivated, you will be successful in any leadership role and career, as well as in life. As Bob once said, "no one is ever too young to be a winner." In the end, the key is in your hands!